The Build-A-Bear Pikachu is available for pre-orders right now. You can look like a Pokemon Trainer with your very own stuffed Pikachu later this month.
Earlier this fall, Build-A-Bear Workshop announced that it had been working closely with The Pokemon Company to prepare for their upcoming stuffed Pikachu series. It appears that the release date for pre-orders has come sooner than expected. Much sooner. Pokemon fanatics can expect to get their hands on a stuffed Pikachu, both online and in-store, early 2016. However, the official website states that fans can pick up Pika', with pre-orders for the web exclusive set or via reservation for a 'Make-Your-Own' Pikachu, upon release in late December.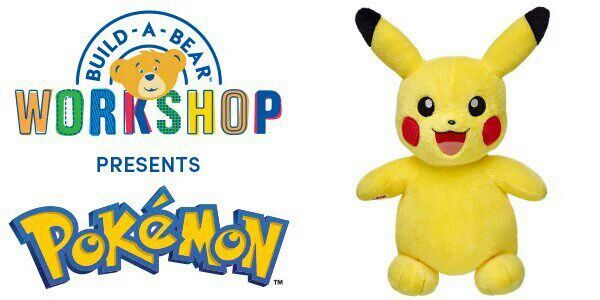 Pricing for online Web Exclusive set will cost roughly $60.00 plus shipping. Other details, regarding accessories, have yet to be revealed. However, pictures show additional costuming accessories for Pikachu which include hoodies (not available in-store).
The web exclusive set is expected to ship in late December and includes:
15 in Pikachu
Poké Ball hoodie
Charizard hoodie (Exclusive to this set!)
6-in-one Pikachu sound (Exclusive to this set!)
Build-A-Bear Workshop Exclusive Pokémon TCG Card
To reserve your Pikachu in store, fans can purchase an eGift card ($28.00) and use it to Make-Your-Own Pikachu in Late December. This includes an exclusive Build-A-Bear Workshop Pokemon Trading Card. View additional information and details here. Shipping is free for purchases over $40.00. Note that the orders will not ship until late December. Pikachu will not come unstuffed, which means that you will be unable to add your own sounds, scents, or other stuffing based adjustments.
Build-A-Bear Workshop is an American based company known for incorporating popular TV and Film, characters like Darth Vader, into their stuffed animals product line. While in-store, customers experience an interactive assembly process in which they build an animal of their choice. Check out their official website for more.
What are your thoughts on Pokemon and Build-A-Bear Pikachu? Let us know in the comments section below.