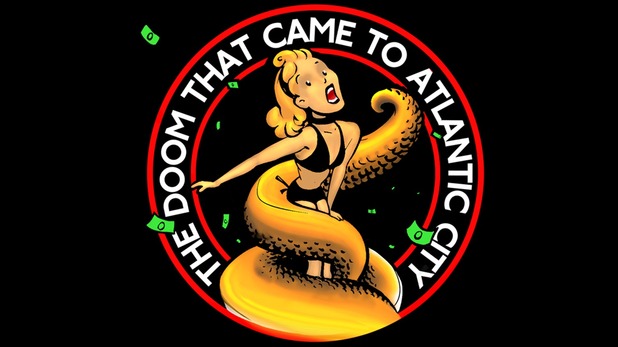 Securing funding for one's business ventures has always been one of the most difficult parts of starting a new project or company. Traditionally, one would have to apply for a loan from a bank or other financial institution to bring their concepts to reality. These loans typically come with certain requirements for updates on developmental milestones and real world consequences for failure to deliver on stated promises. These consequences can range from a hit on one's credit report to lawsuits seeking monetary damages and judgments imposing liens on your personal assets.
Such protections for investors haven't been available in the world of online crowd-sourcing. That is, until a recent ruling by the Federal Trade Commission on a case involving apparent fraud and misrepresentation. The case centered around a Kickstarter campaign started by Erik Chevalier to create a board game called The Doom That Came to Atlantic City. The original Kickstarter campaign page can be seen here. It was described as "A light hearted Lovecraftian game of urban destruction, for two to four players. By Lee Moyer, Keith Baker and Paul Komoda."
The campaign was extremely successful. It raised well over the $35,000 Chevalier claimed he needed to get the project rolling. In fact, they raised upwards of $122,000 from over 1,200 backers. These people waited patiently for the rewards of their investment. Some of these included copies of the finished game and special figurines produced specifically for backers of a certain dollar amount. However, these rewards never came. It turns out that Chevalier used most of the money raised for the game for personal expenses such as rent and bills, and little, if any, went into the actual production of the game. Before this ruling, these investors were simply out of luck. They were taken in by the glitz and glamour of being a part of the development of a potential new game.
Now, they have recourse. The FTC ruled that Chevalier did, indeed, dupe his investors and have ordered him to issue refunds. The commission also imposed a $111,793.71 judgment against him. This is good news for people who enjoy investing in shiny, new online projects. This ruling shows that people who misrepresent themselves on Kickstarter, or other sites like GoFundMe and Indiegogo, will be taken to task by the appropriate authorities.
What do you think? Do you support Kickstarter? Let us know in the comments!