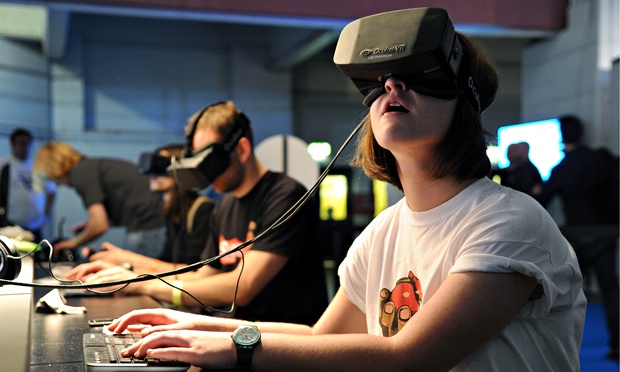 Today PC gamers got confirmation on the specifications needed to run the VR headset to optimise it for the best gaming experience.
Earlier today Atman Binstock Chief Architect and Technical Director at Oculus revealed all you need to know in a detailed blog post focusing on core elements involved with running the VR headset comfortably.
In the blog Atman is quoted as saying "our recommended hardware specification is designed to help developers tackle these challenges and ship great content to all Rift users. This is the hardware that we recommend for the full Rift experience"
NVIDIA GTX 970 / AMD 290 equivalent or greater.
Intel i5-4590 equivalent or greater.
8GB+ RAM
Windows 7 SP1 or newer
2x USB 3.0 ports
HDMI 1.3 video output supporting a 297MHz clock via a direct output architecture
He followed up by saying " The recommended spec will stay constant over the lifetime of the Rift. As the equivalent-performance hardware becomes less expensive, more users will have systems capable of the full Rift experience. Developers, in turn, can rely on Rift users having these modern machines, allowing them to optimize their game for a known target, simplifying development."
Sounds good to me.
Be sure to read the full blog post here
No details about cost have been revealed yet but with E3 just around the corner I'm sure they'll have something to announce.
Are you looking forward to the Oculus Rift? will you be a PC consumer or jumping on board with a console version, I know what i'll be doing.