Mark Hamill has been returning to the spotlight to a great degree over the last few years. After Star Wars, Mark Hamill's career dropped under the radar a bit. After being the hero of one of the greatest sci-fi epics in history, he ended up doing a lot of voice acting work while Hollywood moved on.
Then Hamill's voice acting work paid off with the Arkham Asylum games. As the most iconic voice of the Joker, Mark Hamill found himself beloved by gamers everywhere. His voicing of Batman's giggling archnemesis helped bring the games to life. His performance was loved to the point where Troy Baker himself had to prove himself to fans when voicing a younger Joker for Arkham Origins.
[embedyt] https://www.youtube.com/watch?v=LeT0CCQ1yqo[/embedyt]
[gap height="15″]
Which makes Luke Skywalker's near total absence from 'The Force Awakens' promotional material all the more baffling. The last time we saw him, he'd defeated and redeemed his father, indirectly brought down the Sith and finally become a Jedi Knight. Fans are practically drooling to find out what the 'last of the Jedi' has been up to and the theories and rumours have been growing.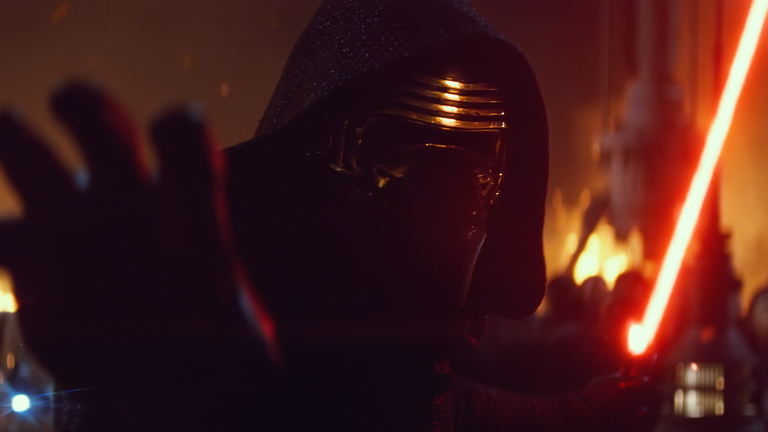 Well, the good people at Empire caught up with Mark Hamill recently and asked him that very question;
"Obviously you're seeing him at a very different time in his life. There're lots of surprises in this movie", Hamill told Empire. "You're going to love it."
Not surprising that he's not giving out any spoilers, given how careful Disney has been on that front. Still, he seemed keen to assure them that the new film is cut from the same cloth as the original trilogy;
"It reminded me of when I was in Tunisia on the salt flats [shooting the first Star Wars]. If you could get into your own mind and shut out the crew and look at the horizon, you really felt like you were in a galaxy far, far away. I had that same wave of emotion happen to me when I was on Skellig Michael in Ireland. I wasn't anticipating it."
'The Force Awakens' hits cinemas in mid-December. Let us know your feedback and comments below!