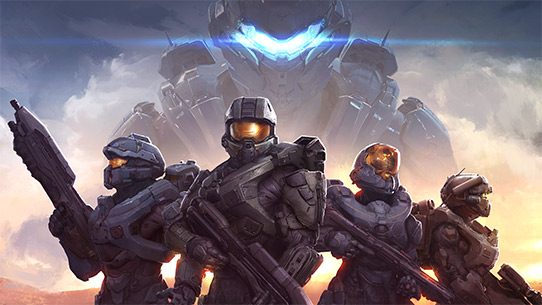 Halo 5: Guardians will be doing away with the long time option of map voting. The team at 343 Industries is instead opting to go for a map rotation system for the game's multiplayer.
This news come directly from Josh Holmes, the studio head at 343. A fan asked him on Twitter if the game would have a vote system like Halo 2. Here was his reponse:
@GDO_TWITS No voting or veto, just straight rotation.

— Josh Holmes (@JoshingtonState) September 7, 2015
The Halo series has usually favored the vote/veto system that allowed players in a multiplayer lobby to vote for the map and/or gametype the lobby would play. This would often result in certain maps staying inside the vote rotation while the other less popular maps would never be played on.
Halo 5: Guardians isn't the first game to allow this fairly simple system into its multiplayer. Destiny also currently has a map rotation system for the Crucible. The rotation system would allow players to try out maps that they normally would never play on. In this writer's opinion, playing the same game type on the same map over and over got a little boring in the older games.
Halo 5: Guardians will be released exclusively on the Xbox One on October 27.